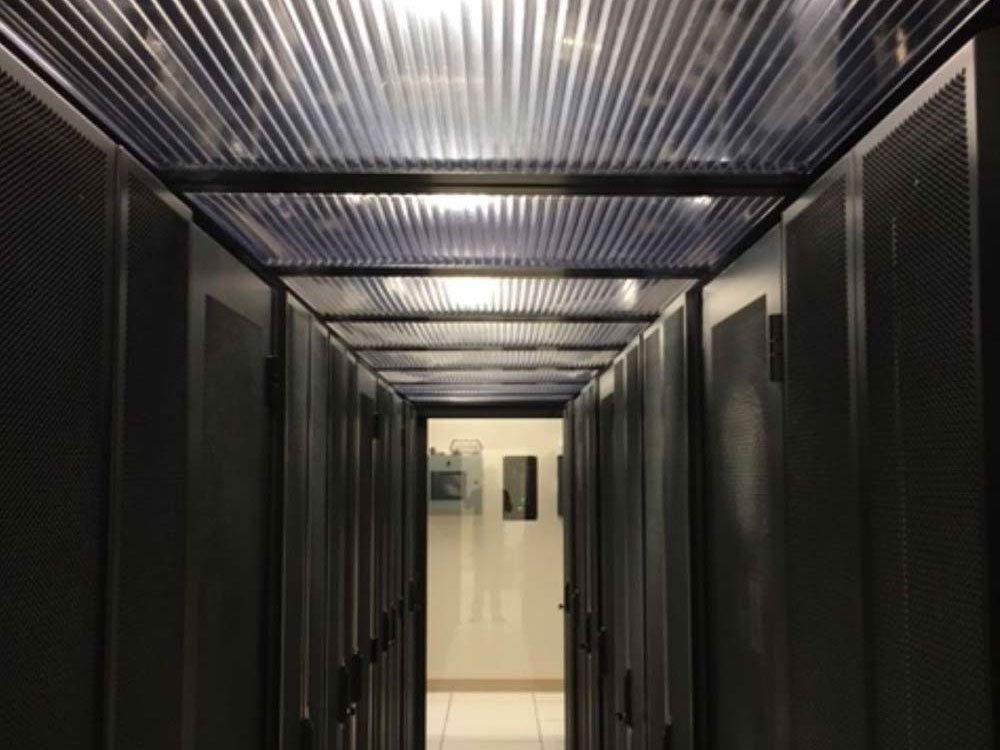 Popular Data Center Containment Solutions
Data center aisle containment is all about maintaining a cool enough temperature to enable equipment to run optimally. This requires aligning cabinets in a hot aisle/cold aisle configuration, where the cabinet fronts face each other in one row and the rears face each other in the row behind.
Strips or panels are used to prevent the cool supply air and the hot exhaust air from mingling, thus increasing the infrastructure's efficiency and cooling capacity. If you implement aisle containment you can expect 20-50% reduction in cooling costs.
Hot or Cold Aisle Containment?
In general, both are almost equally effective in preventing exhaust and supply air from mixing. On the one hand many people prefer cold aisle containment (CAC) because it is easier to install, on the other hand others prefer hot aisle containment (HAC) as they use up to 40% less of the cooling system's energy.  You can see the difference between them both here.
Containment Panels
These are available as solid, fixed vertical partitions that seal in the airflow of the hot or cold aisles, sliding vertical panels, which overlap with the top panel sliding downwards, and clear containment full or partial walls which fill in the gaps above or between enclosures.
Containment Strips
There are two options for this containment strips. Overlapping PVC strip curtains are versatile and affordable. They are easy to adjust and are fire rated. Containment strip walls are a perfect solution for missing cabinets or empty rows.
Containment Doors
Containment doors are a neat and functional solution. They are available as hinged or sliding doors.
Containment Ceiling Panels
The most popular types of containment ceiling panels are thermal drop panels, which can be installed directly beneath water sprinklers and will shrink and fall away once the temperature reaches 135 degrees Celsius, and fixed ceiling panels which span across the top of cabinets.
We can fulfill your data center requirements no matter how challenging your requirements may be. Contact us today to find out how we can help you with your containment needs.