Leading Aisle Containment Manufacturer:
Enhancing Data Center Efficiency and Sustainability
Our innovative aisle containment solution is designed to optimize efficiency and reduce energy consumption in data centers and other high-density environments.
Cool Shield's state of the art Hot and Cold Aisle Containment solutions maximize data center efficiency while drastically improving power consumption.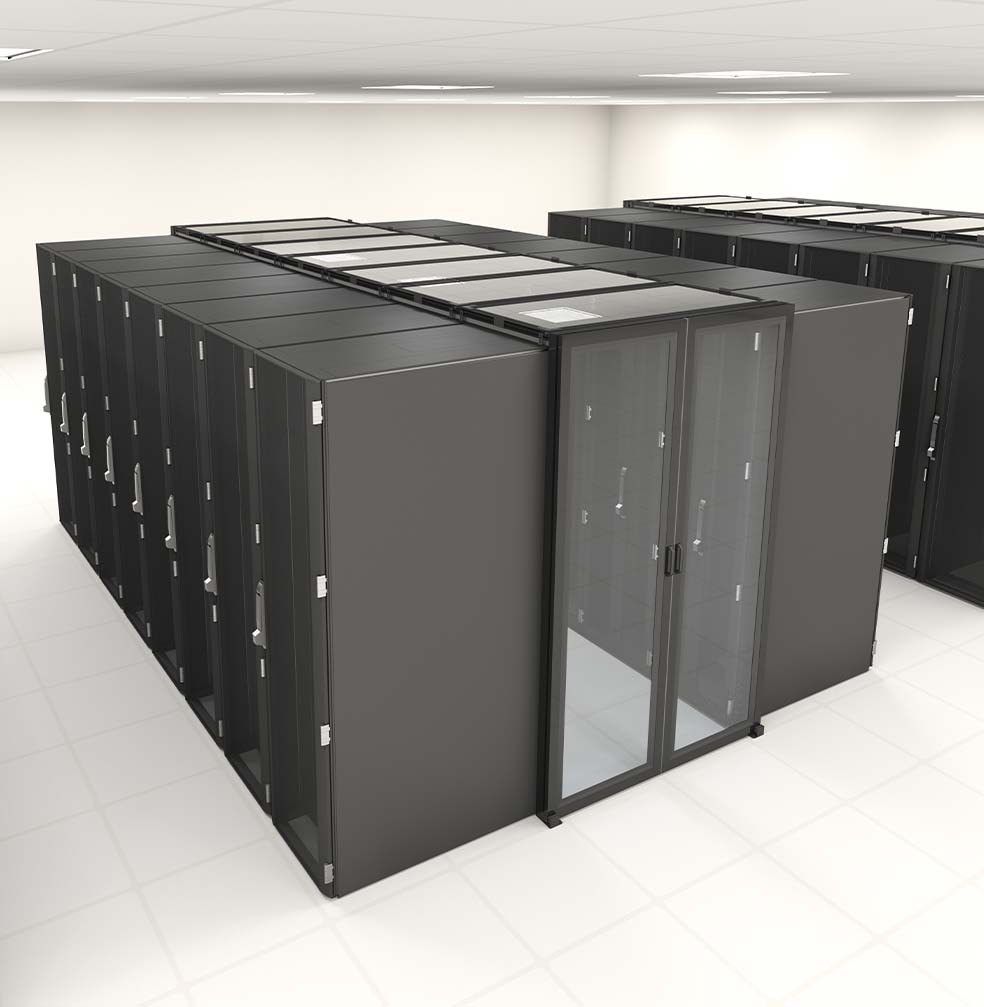 Versatile Aisle Containment Solutions for Both New and Existing Data Centers.
Cool Shield provides customers with versatile, turnkey aisle containment systems for new or existing critical spaces. Our offerings range from a single row in a server room to entire data center facilities.
Aisle Containment Reduces PUE And Costs
A recent study shows that data centers without an effective containment system essentially waste more than 50 percent of energy on unnecessary consumption. Choosing a hot or cold aisle effectively reduces a mission critical facility's energy costs and saves money over the lifetime of the system.
What is aisle containment?
Aisle containment is an airflow management system that completely separates the cold supply airflow from the hot equipment exhaust air. This ultimately creates an even and consistent supply temperature to the intake of data center equipment and electronics, while the returning air is warmer and drier when it reaches the AC coil. There can be either hot or cold containment implemented, depending on your particular facility's layout.
The worlds most dynamic data centers trust Cool Shield containment systems to optimize efficiency.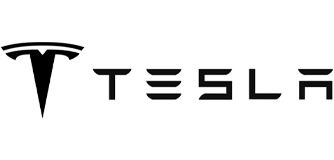 Cool Shield Aisle Containment Solutions
Cool Shield's aisle containment solutions feature a comprehensive solution used by the majority of critical facility managers within the industry. We design systems to direct airflow through hot equipment while optimizing cooling efficiency, and we do it better than the competition.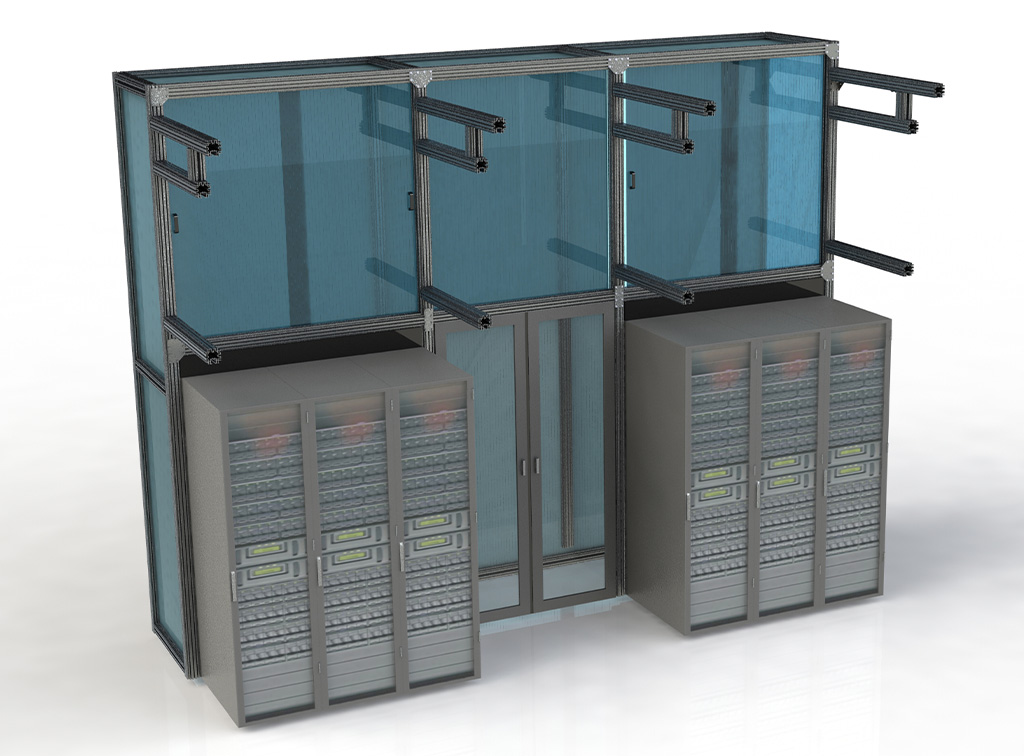 Aisle Containment Products And Accessories
Containment Products & Accessories
Sliding, Solid and Thermal Panels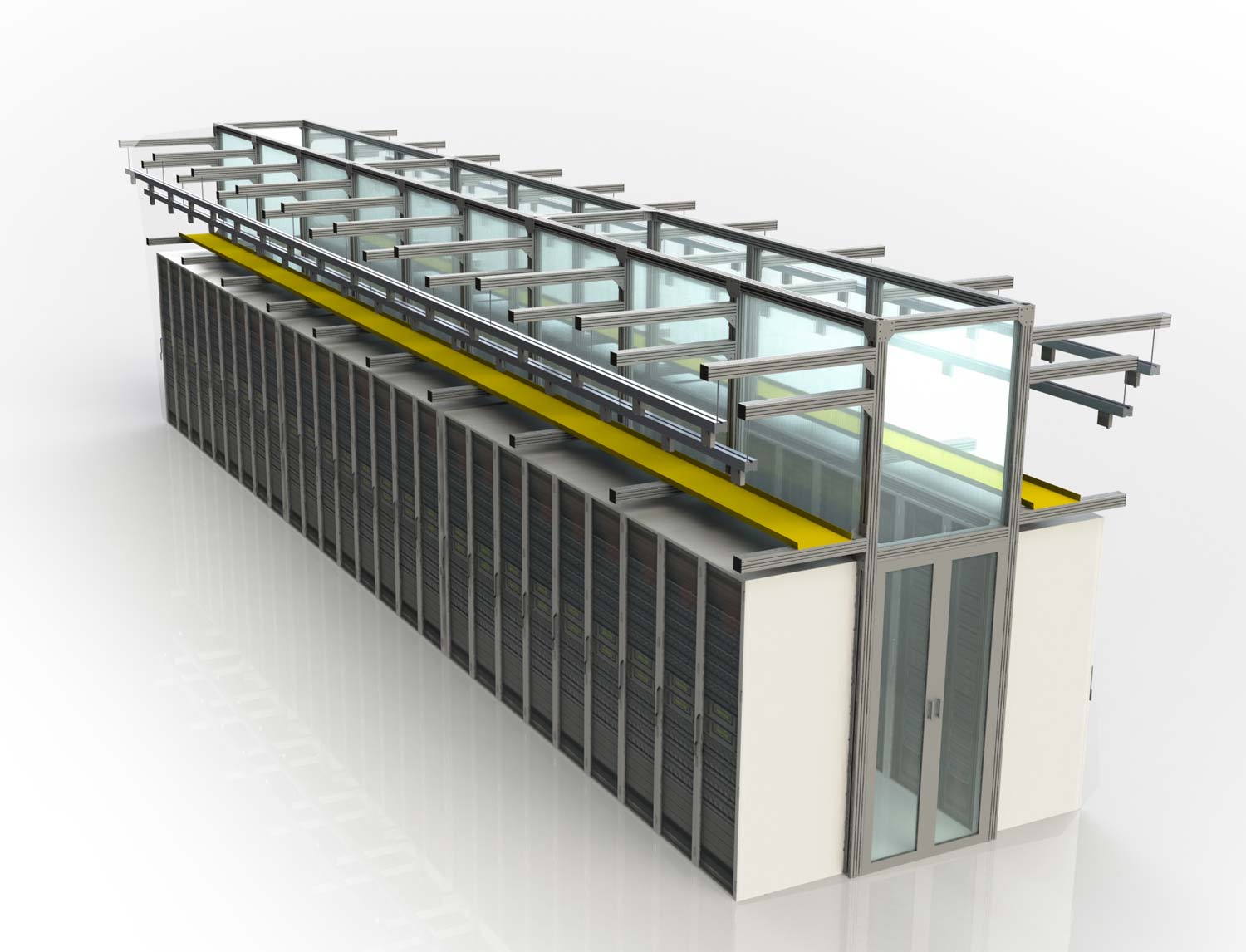 Our industry-leading aisle containment system is designed to be versatile, efficient, functional, energy-saving, and cost-effective. At the heart of our systems lies our proprietary aluminum channel, which offers operators the flexibility to set up almost any type of containment configuration within a new or an existing work space.
Data Center Environment Specialists
Get in touch with us now, and start improving your critical space efficiency.